Cleaning up all of your leftover materials after a large commercial project or managing the waste you have accrued on your industrial site can be tedious tasks, but they are necessary nonetheless. If you do not have the time or energy to do this on your own, consider professional junk removal in Atlanta. If you are considering your waste disposal options, read on to find out why you should hire a junk removal company.
Take Your Space Back
When you begin your business and look for suitable buildings and office spaces, you will typically be presented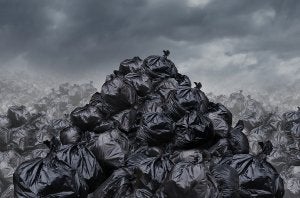 with certain information about the building, including the square footage of the space. As your business does its work, you may see this number appear to shrink as clutter and waste grow and take up more and more space. Clutter can make the workplace uncomfortable and even provoke anxiety, which can distract you from efficiently completing your daily tasks. Hiring a junk removal company can go a long way in removing this clutter, maximizing the use of the space you paid for, and alleviating your anxiety—and that of your employees—in the workplace.
Save Yourself the Stress
One thing to keep in mind with clutter is that it can cause anxiety while it exists, and yet it can also be stressful to get rid of. Running a business is a full-time job that requires your constant attention, and there are many different tasks to complete; removing clutter tends to fall to the bottom of the list in favor of other projects. You can save yourself the time, energy, and stress of waste management while still watching the job get done when you hire a junk removal company. This allows you to focus on the primary concerns of your job.
Do Your Part to Help the Environment
Part of the waste management process is going through your junk and clutter to determine what can be recycled. A junk removal company will do this for you, and they will make sure that the recyclable materials found will be recycled or donated appropriately to reduce your environmental impact.