When you have an old or outdated computer, cell phone or other electronic device on your hands, you will want to recycle your device, rather than toss it in the dumpster. With assistance from a facility that specializes in recycling serving Atlanta, you can ensure that your e-waste is properly processed after it is no longer functional. In order to properly recycle electronic waste , it is necessary to use special waste disposal methods. Let's review the processes that are used to recycle old electronic items.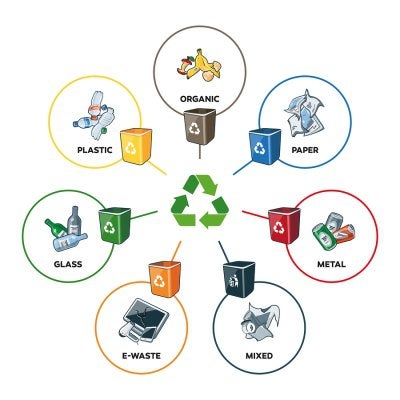 Devices Are Brought to the Recycling Center
The first step of recycling an electronic item is to bring it to the electronics recycling center. If you simply toss your electronic device in the trash, it will immediately go to the landfill. To determine whether you are recycling your electronic items properly, you may want to consult with a waste management company in your local area. Your waste management professionals can tell you precisely where you need to bring your electronics so that they can be properly processed and recycled.
Electronics Are Shredded Using Powerful Machines
Once an electronic item, such as a computer, has been sent to the recycling facility, it will be sent to a powerful shredding machine. The shredder uses its durable teeth to tear apart the solid electronic device and turn it into lightweight particles. Certain electronic components, such as batteries, may need to be removed before the shredding process takes place.
Shredded Materials Are Sorted By Type
The final step of electronic recycling is to sort all of the various materials that have been shredded. In order to make sure that the materials are properly organized, a recycling facility may use a state of the art optical sorter. The optical sorter can identify the composition of each particle, and place each type of material into a specific bin. Once the shredded materials have been sorted, they will be ready to be transformed into new electronic products.