When you are seeking a top quality waste management company in the Atlanta area, be sure to get in touch with Southern Waste & Recycling . Our leading company can provide you with a wide range of waste management services, including scrap metal recycling and dumpster rental near Atlanta. By trusting us to provide you with effective waste disposal services, you can feel great knowing that your trash disposal is in expert hands. To highlight the benefits of setting up waste management with our company, here is a look at three terrific reasons to choose Southern Waste & Recycling.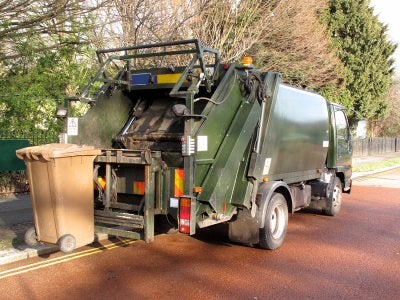 Ensure Data Security
At Southern Waste & Recycling, we are proud to ensure the data security of all of our clients. When you bring your electronic waste to our facility for processing and recycling, we will take the time needed to completely wipe private data off of your devices. As a result, we can guarantee that your data security will not be compromised when you allow us to help you recycle or repurpose your electronic goods.
Receive Great Returns
The team at Southern Waste & Recycling is committed to helping our customers receive great returns on their recycling or waste management investments. We can provide you with durable recycling bins that can help you collect valuable recyclables throughout the course of your business week. Our team will also be able to guide you through the process of remarketing or recycling your valuable electronic waste items.
Create Beautiful Grounds
If you have started to notice that excess recyclables or old electronics are cluttering up your commercial property, it may be time to get in touch with Southern Waste & Recycling. Our company can help you clear away garbage and clutter, and we will work with you to create an effective waste management strategy for the future. With our help, you will be able to keep your commercial property beautifully clean and tidy. A clean business environment will promote the productivity of your workers, and may also help you to attract new customers.