In today's digital age, our electronic devices are constantly evolving and adapting to include new features and hardware. When you are ready to dispose of a computer, cell phone, or other electronic device, think twice before you toss your item into the dumpster. A company that offers recycling serving Atlanta can help you recycle all of the e-waste that is generated by your home or business. Electronic recycling bins are designed to safely house electronic waste until it can be processed at a designated facility. Let's review why recycling is so important when you are getting rid of your old electronics.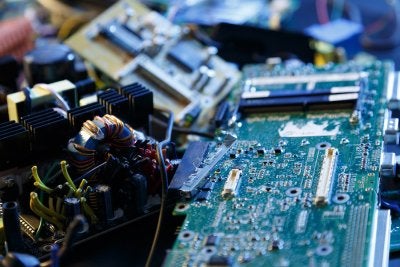 Provide Important Materials
One reason that e-waste recycling is so important is that your old, outdated electronic items may contain valuable materials that can be used in various industries. Cell phones, computers, and other electronics are filled with precious metals that have been mined out of the earth. Rather than depositing these materials in the trash, you can give them new life by sending them to a recycling facility.
Prevent Landfill Overflow
Our landfills are quickly getting filled up with electronic waste, along with many other types of items. By recycling, rather than tossing, your electronic waste, you can help to conserve the limited space that is still available in our country's landfills. Since computers and other devices are made out of non-biodegradable materials, they will not be able to decompose after they have been thrown in the trash.
Avoid Toxic Pollution
Along with their precious metals and other valuable materials, electronic items often contain large amounts of toxic substances. After an electronic device is tossed in the trash, its toxic components will start to leech into the surrounding environment. A main component of the e-waste recycling process is to safely remove and dispose of any toxic chemicals or substances. When you take the time to donate your old electronics to a dedicated recycling facility, you can rest assured that you are doing your part to protect the planet from pollution.