Did you know that recycling everything from food to electronics can help reduce greenhouse gas emissions? While recycling technology and waste disposal practices continue to improve, many people aren't aware of the ways that waste management can affect the environment. If you're interested in embracing better waste management in Atlanta and want to know more about its effect on the environment, then keep reading for a quick overview of greenhouse gases.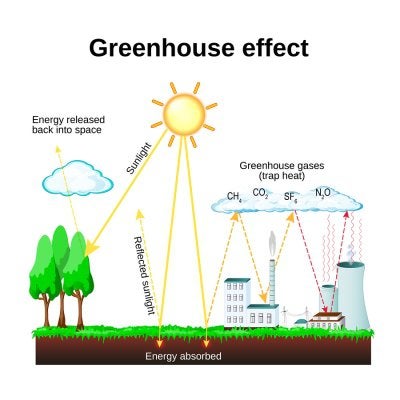 What Greenhouse Gases Are
Any gas that causes heat to be trapped in the earth's atmosphere is referred to as a greenhouse gas. Some of the most prevalent greenhouse gases include carbon dioxide, nitrous oxide, and fluorinated gases. The greater the rate of emissions for a particular greenhouse gas, the higher its concentration will be in the atmosphere. Different gases remain in the atmosphere for different lengths of time, and the warming effects of various gases can differ.
Where Greenhouse Gases Come From
According to the U.S. Environmental Protection Agency , some of the economic activities that most contribute to the production of greenhouse gases are transportation, electricity production, industry, and agriculture. Also, most of these greenhouse gas emissions are in the form of carbon dioxide, followed by lesser amounts of methane, nitrous oxide, and fluorinated gases.
Why Greenhouse Gases Matter
Climate change is a natural phenomenon, but the greenhouse gases produced by human activity may drive global warming in an unnatural way. Through activities like raising livestock, driving cars, using energy, and managing waste poorly, human activity can produce greenhouse gases that may promote global warming.
What You Can Do
While climate change is a global issue, there is plenty that you can do in your day-to-day life to help minimize your contribution to greenhouse gas emissions. Some examples include recycling, reducing and reusing, choosing energy-efficient home appliances, switching to LED light bulbs, carpooling, and buying products that have less packaging. Other ways to do your part include driving an electric hybrid vehicle, telecommuting to work, and turning the thermostat up or down by a few degrees when you go to sleep or leave the house for the day.